You know that moment right before move-in when you walk through your new but empty home? It's devoid of furniture or possessions, and maybe there's an odd color choice on the walls, but all you see is a blank slate and possibilities. Such was the case with a young couple I recently worked with in Myers Park. Their 1940's home was totally adorable but it needed a little freshening up and a strong dose of style to truly make it their own.
We worked together for about six months, on a mostly DIY basis – I supplied plans, ideas, and color palette – and they did most of their own shopping, with a few exceptions for some custom-made items. The final result is full of personality and warmth, and is a perfect reflection of the kind-hearted and gracious couple I have come to know. Here are a few of the ways they turned their new house into a unique home:
Since we finished decorating and furnishing their house, this young family has grown from two to three, as they welcomed their son into the world last spring. I know their home will continue to evolve as their family grows, and I'm so pleased to have been a part of their journey.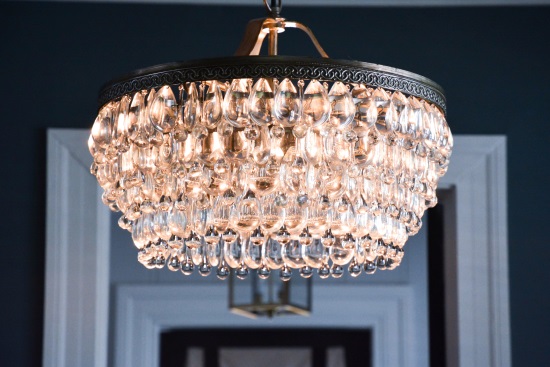 Photos in this post provided by homeowner and by Emanuela Goldenberg Photography.
———-
Tamara Leicester is a licensed interior designer and owner of Tamara Heather Interior Design, LLC. She designs casually elegant interiors with an artistic sensibility, often drawing upon the talent of local artists and craftspeople in her work. Dreaming about updating your space? Learn more at tamaraheatherinteriors.com.