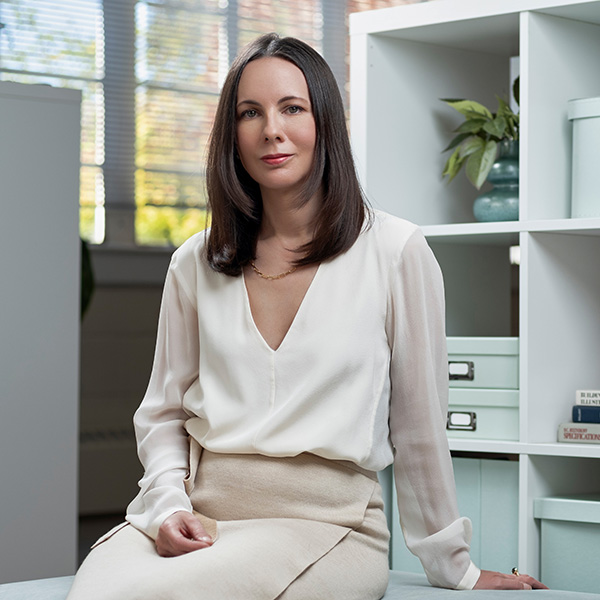 Tamara Leicester is a Charlotte-based interior designer with 20+ years' experience spanning architecture, corporate real estate and commercial and residential design. She earned a BS in Interior Design and MBA from Cornell University, and is a certified Interior Designer through the National Council for Interior Design Certification (NCIDQ). Tamara Heather Interior Design was founded in 2011.
"My job as a designer begins with listening to the client, helping them to find their style 'voice', then giving expression to that voice through lighting, texture, color and form. I help my clients to create beautiful and functional spaces that are custom fitted to the way they live and work. Good design improves daily living in many ways, sometimes subtly but always powerfully." – Tamara Leicester

I'm a cat-whisperer, travel enthusiast and would-be member of The Office's Finer Things Club. My life's quest is to find the perfect chocolate chip cookie.​
My love for design started with the dollhouse my father built me as a child. Hours spent designing and building scale-model furniture out of balsa wood and picking out wallpaper and tiny chair-rail moldings consumed my youth. When I discovered there was a career for those skills it was a revelation. I went to school for interior design, got my degree and then worked in the commercial sector planning office spaces, which paid the bills but didn't nearly satisfy my creative longings. I launched my design business in 2011 and never looked back. ​
Now I spend my days designing, parenting a teenage son, and fostering rescue cats. In my spare time, I'm renovating my old dollhouse. It lives in my office, a fitting reminder of how it all began.​