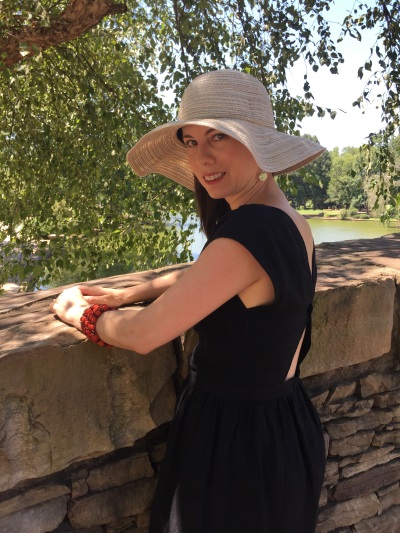 Summer 2016 was the busiest time ever for Tamara Heather Interior Design. Business grew, the office got bigger, and new talent joined our practice. The workload was such that a little vacation from blogging was demanded. Clients come first always. Lazy days with a good book come second, wine and chocolate are third, then blogging. Such are my priorities. I'll jump right back to sharing juicy tidbits from the world of interior design next post, but first some vacation photos and highlights from my summer.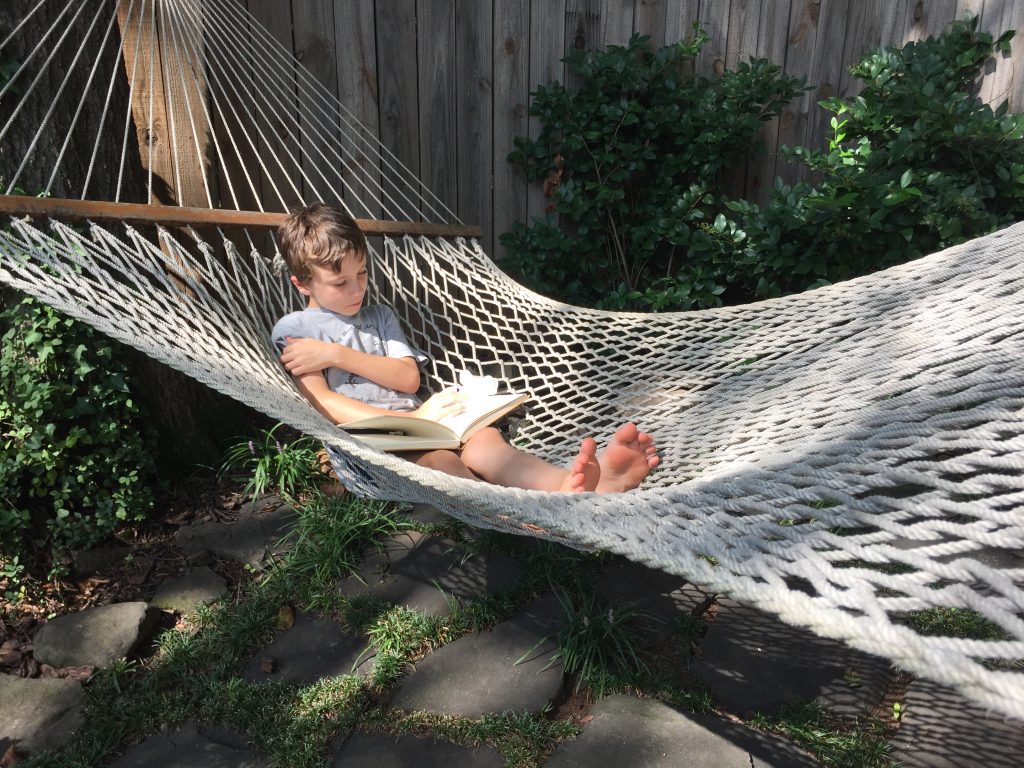 Speaking of lazy days with a good book…here is my son enjoying his favorite book of poetry, Where the Sidewalk Ends by Shel Silverstein. After a fun summer of karate camp, Minecraft, and Lego building, he's just started fourth grade.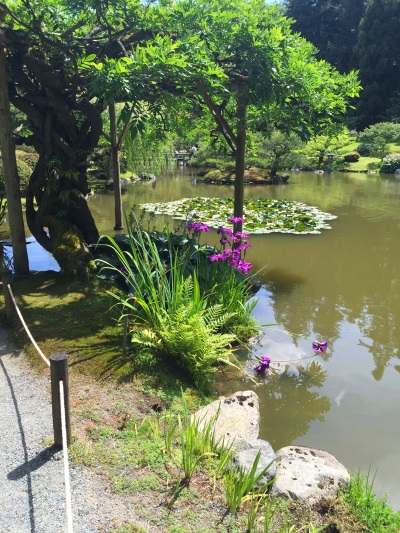 We started our summer with a family trip to Seattle. The Japanese Gardens (pictured above) are delightful.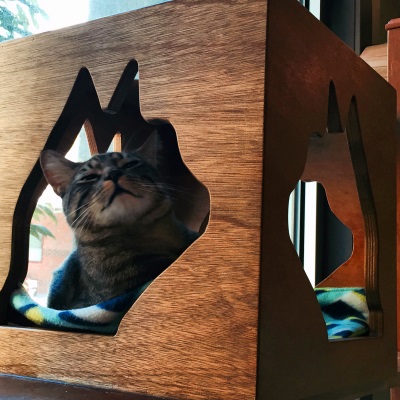 Also delightful: Seattle's cat cafe, the Meowtropolitan. One solid hour of cat-petting will lower the ol' stress level.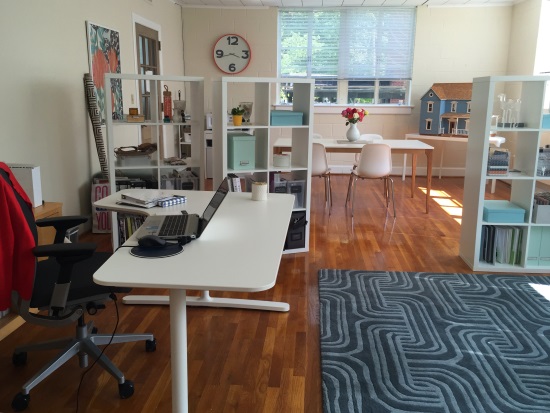 Then in July I moved to a new office: bigger, better, brighter, with breathing room galore. I have space for furniture now! Fortunately I know a designer who can help with that.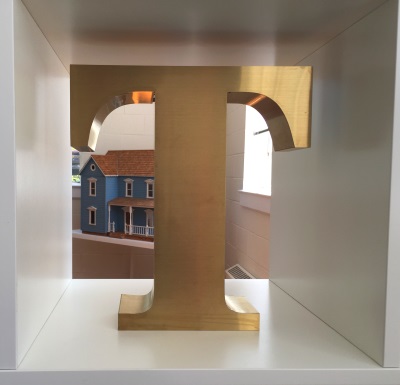 Wait, what? Is that a dollhouse in the background? Why yes, it is my childhood dollhouse, finally seeing the light of day after a decade kept in a friend's basement. It is badly in need of renovation, complete with 80's era wallpaper chosen by my pre-teen self. This will make for a fun mini-design challenge! I'll blog updates as I go.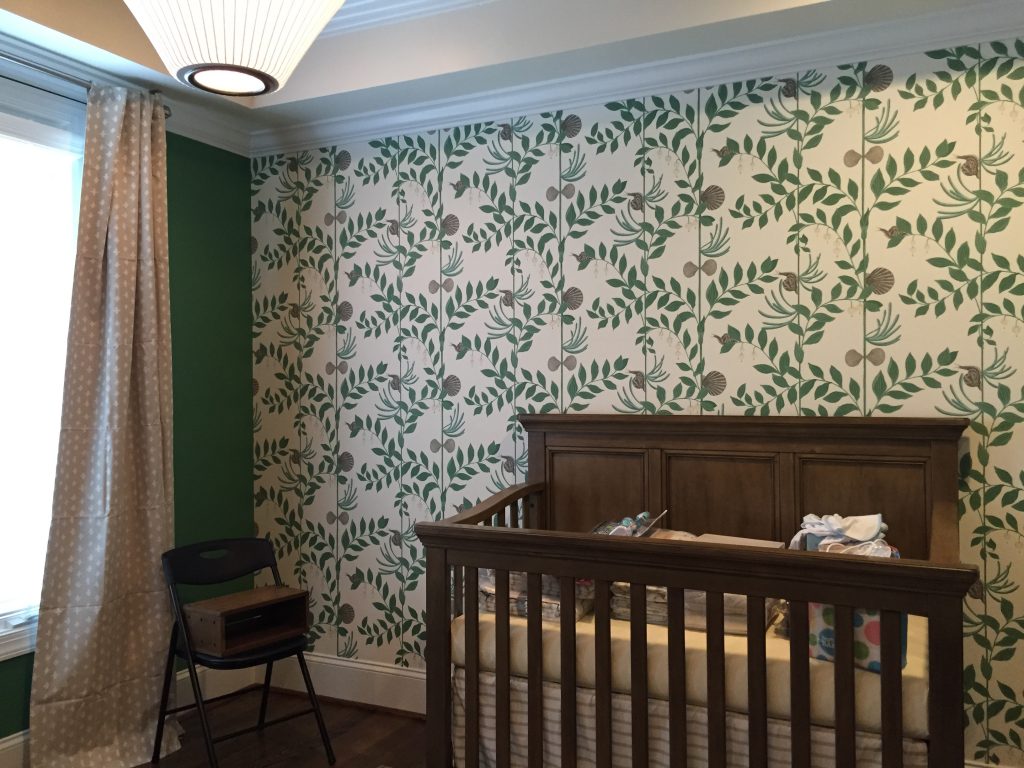 In August my expecting clients welcomed their twins into the world (one month early)! Here is a sneak preview of the nursery I designed for them, taken during installation. Umm, that folding chair is not part of the design. I'll post the final results soon, it's the cutest!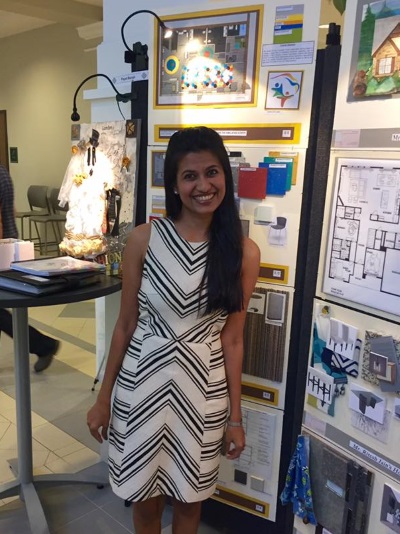 And last but not least I would like to introduce my lovely and talented new design assistant, Payal Bansal, who joined me this summer. Payal moved here from India and recently finished her design degree at CPCC Charlotte. Already she is making me wonder how I ever got by without her.
———–
Tamara Leicester is a licensed interior designer and owner of Tamara Heather Interior Design, LLC. She designs casually elegant interiors with an artistic sensibility, often drawing upon the talent of local artists and craftspeople in her work. Dreaming about updating your space? Learn more at tamaraheatherinteriors.com.