I recently attended High Point Market, North Carolina's bi-annual furnishings trade show. It's a multi-million SF venue for those in the trade to see new products and test out the comfort factor of chairs and sofas. Due to my broken leg, I rented a scooter to get me around for the day. My heroic husband came with me as crutch-bearer and navigator. I'm so sad I forgot to get a picture of myself driving the scooter, which embarrassingly beep-beep-backed up like a truck, but it looked like a less-sporty version of this: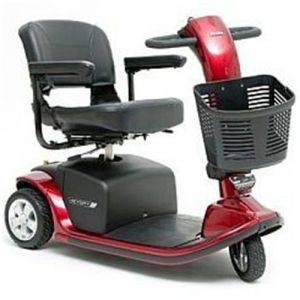 As a designer, High Point Market is an invaluable resource for developing relationships directly with the furniture manufacturers, so that I can recommend and specify furnishings for my clients. And while a lot of my clients hire me to source items for them, I also have many clients (the ones I call my DIY'ers) who prefer to do their own shopping. I get that, because shopping is fun! But it can also be confusing and overwhelming if you're not prepared. So I thought I'd share some of my tips for having the best possible shopping experience – and avoiding big mistakes.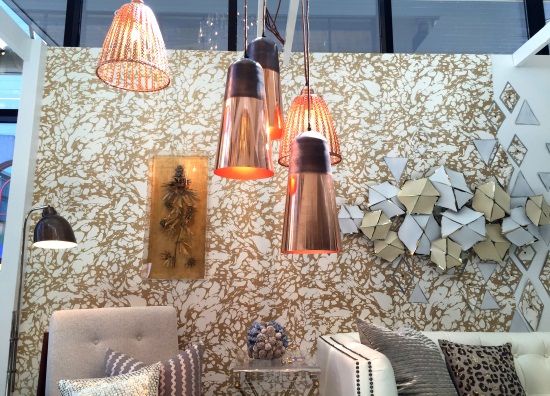 (1) Make a Shopping List
Just like going to the grocery store hungry is a bad idea, so is going furniture shopping without a very specific idea of what items you need. It's too easy to get distracted by all the shiny pretty things. Take the time to assess what you have, what you need, and what, precisely, you are looking for in terms of style, size, and color.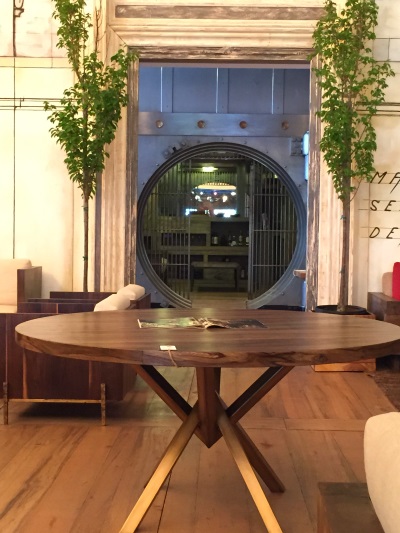 (2) Have a Plan

And by this I mean an actual floor plan, measured, with a layout of the furniture in the room and dimensions of the items you need to purchase. Also take note of the width of doorways/stairways through which any new purchases will have to fit.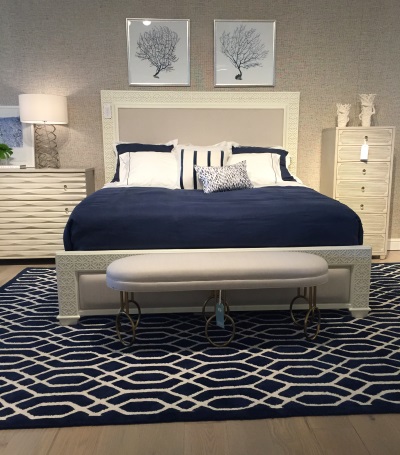 (3) Bring Pictures
In addition to your floor plans, it will be helpful to have photos of the rooms you're shopping for with you, which will aid in visualizing how new pieces will look in your home.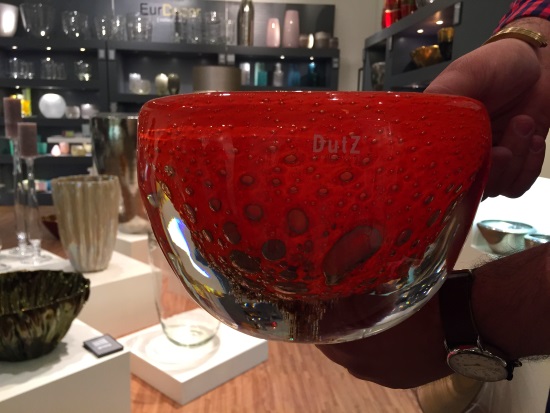 (4) Eat Your Vegetables First
Accessories like throw pillows and candle holders are like the candy of the furniture store. They're so temptingly displayed, and it's easy to justify just one or two. While it's ok to buy an accessory if you see something that completely rocks your world, generally it's best to wait until you've found foundation items like the sofa, rugs, and dining table. The problem is that buying accessories too soon will limit what you can do with the main furnishings, which will make your shopping task that much harder.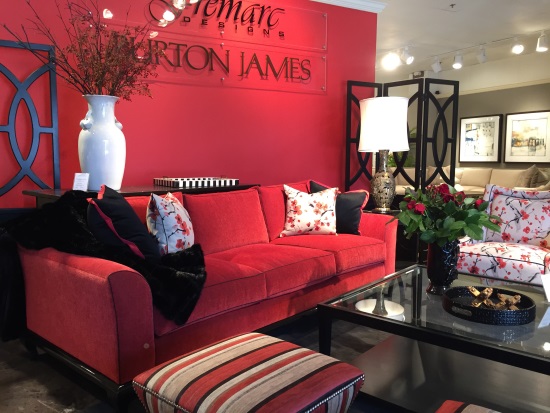 (5) Don't Try to Do it All at Once
Wouldn't it be easier just to buy the first matching set you like at that big-box furniture retailer? Yes it would, but don't do it! Start with the biggest or most significant piece in the room, like the sofa or rug, then allow yourself to find complementary pieces over time, from different stores and sources. After all, the homiest of homes look collected over time, not straight from a catalogue.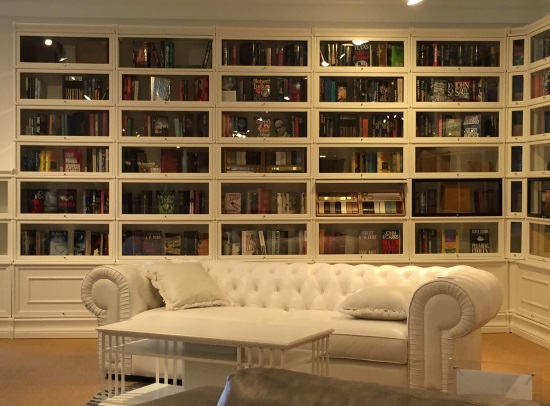 (6) Think Outside the Big Box
Pottery Barn, Crate and Barrel and IKEA have some nice things, but they're not the be-all-end-all of the furniture world, to say the least. The internet is a wondrous thing. Peruse Houzz, Layla Grace or Wayfair to identify brands and styles you like. Then, if you prefer to see things in person, look up the manufacturers whose styles you like best to find a local retailer. Nine times out of ten, manufacturers will list their local vendors right on their website. And, consider vintage or second-hand furniture sources too – a few vintage or antique items thrown in help create that collected, personal look that will make your home unique.
Psst! All the photos in this post were taken by me at High Point Market, so if you see something here you like, just ask.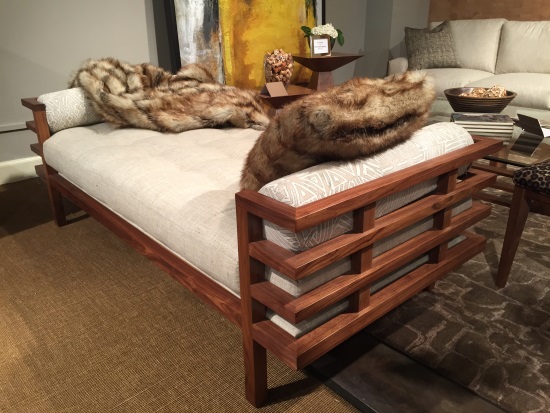 (7) Buy the Best You Can Afford
This is age-old wisdom that happens to be true. If you buy a piece that's only good-enough-for-now, you will soon be tired of it and needing it replaced. Better to save up and buy the very best things you absolutely love that can live with you for a long, long time.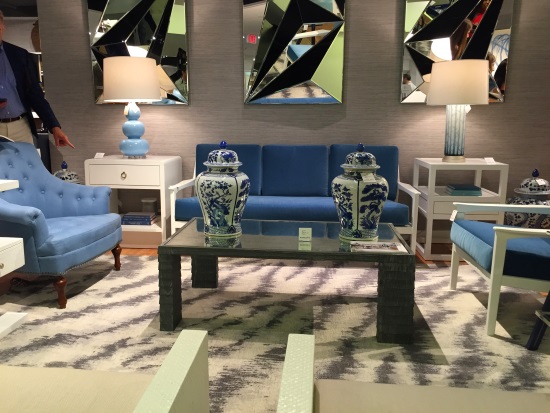 (8) Be Like Goldilocks
One thing I ask my clients before shopping for upholstery or seating is, what are your ideal seat proportions? Most people don't know the answer – and in this case I suggest we start measuring! Find the most comfortable seat in your house, and take note of the seat depth, width, arm height, back height. Also note your preference for seat firmness/softness and arm style. Everyone's ideal seat is different, so you may want a variety of different styles/sizes so that everyone in the house has a chair that fits just right.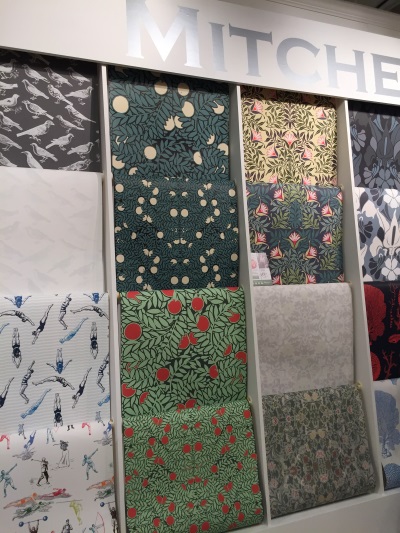 (9) Request Samples
Absolutely request samples of fabrics and wood finishes before making your decisions. You'll need to see the colors and try out the textures within the context of your home to really make a good decision.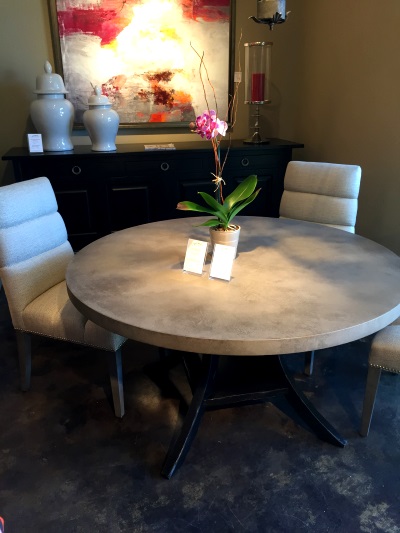 (10) Don't Shop Under Time Pressure
I feel like I could keep going but I am going to stop at ten, and this is probably the most important: do not shop for furniture under deadline. If you absolutely must have a new dining set before you host Thanksgiving dinner, give yourself plenty (and by plenty, I mean 6-12 months) of lead time. Finding pieces you love takes time, ordering custom items takes even more time, and life has a way of throwing curveballs. Plus shopping under pressure makes you more likely to make decisions you later regret.
I hope my shopping advice makes your next furniture foray easier and less stressful. But if furniture shopping is not your super happy fun place, then well that's one of the reasons interior designers exist. Give me a call and soon you will be relaxing with a glass of wine while I do the hard part. Cheers!
---
Tamara Leicester is a licensed interior designer and owner of Tamara Heather Interior Design, LLC. She designs casually elegant interiors with an artistic sensibility, often drawing upon the talent of local artists and craftspeople in her work. Dreaming about updating your space? Learn more at tamaraheatherinteriors.com.