One of my greatest influences as a designer was my semester spent studying architecture and design in Copenhagen in 1995. As a student I was won over by the warmth and simplicity of Danish Modern; it's a pared down aesthetic that doesn't sacrifice comfort for good looks.
With mid-century Danish Modern styles enjoying a resurgence of popularity today, Copenhagen is currently experiencing a renaissance as a cultural and design destination. It is a city of acclaimed restaurants and celebrated designers. With this being the 20th anniversary of my study year abroad, it seemed like the perfect time to revisit Denmark on a family vacation. While I was there I took time to appreciate the many ways great design is factored into the Danes' daily life.
Urban Planning & Landscape Design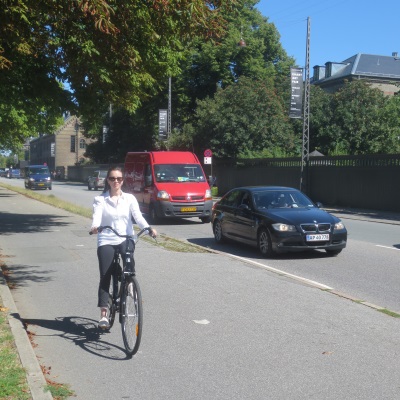 Copenhagen is not only a very walk-able city, it's also one of the most bike-friendly cities in the world. Nearly all of the streets in Copenhagen are flanked by generous bike lanes. Everyone bikes everywhere. Maybe that's why the Danes all seem to be so fit and healthy! We had fun renting bikes for the afternoon and touring around the Copenhagen central lakes district.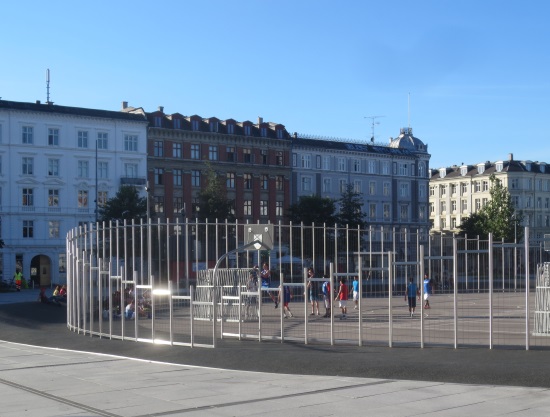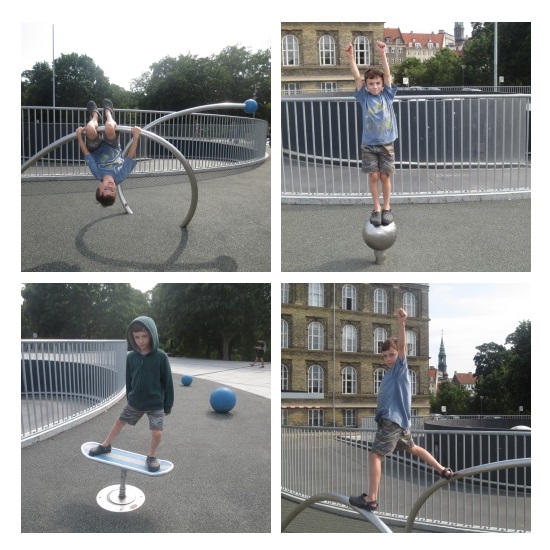 Copenhagen has no shortage of recreational areas. In addition to the lakes and lush green parks, there are also interactive urban spaces like this skate park/basketball court/ gathering spot. It actually forms the roof of an underground parking garage. Who said a playground has to have swings to be fun?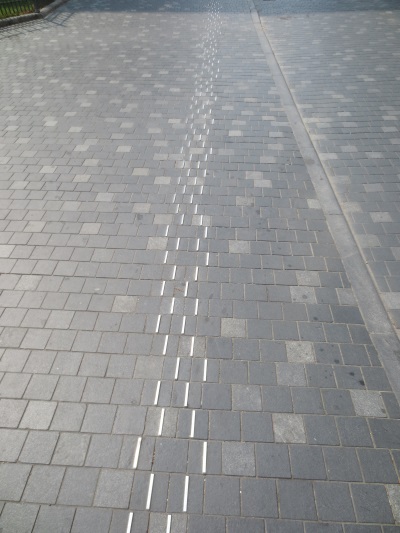 One more cool feature we noticed about Copenhagen's sidewalks: they're embedded with low-profile metal bars, to help the visually impaired navigate city streets safely. What a thoughtful design feature.
Culinary Arts
Copenhagen is currently home to the anointed "best restaurant in the world", Noma, famous for its nouveau Nordic cuisine. Though we would have loved to have eaten there during our trip, aligning hard-to-get reservations with local babysitters didn't pan out. But we did enjoy a special dinner out at Host, a restaurant just down the street from our Airbnb apartment. The 3-course prix-fixe menu included hake served with frozen smoked cheese, roasted goose glazed in prune juice, and salted caramel ice cream, plus several intermediate amuse bouche courses. With a 3-glass wine pairing, the meal came to about $75 per person. We felt we did quite well and got to enjoy a taste of nouveau Nordic at a fraction of Noma's cost.
Another wonderful food experience we enjoyed in Copenhagen was the Torvehallerne, an open-air food/farmers market, with vendors selling a cornucopia of fresh meats, seafood, artisanal cheeses, baked goods, and farm-fresh produce. We were lucky to be staying near the Torvehallerne, so we were able to pick up food to prepare at our apartment on our way back from our daily outings. Hot-smoked salmon, Danish havarti, and cinnamon rolls were a few of our favorites.
Art & Design
For a small country of 5.5 million people, Denmark has contributed more than its share to the world's lexicon of iconic designs. From the Sydney Opera House (designed by Danish architect Jorn Utzon), to Arne Jacobsen's famous Egg chair, to the ubiquitous LEGO, the influence of the Danes on modern design has been pretty monumental.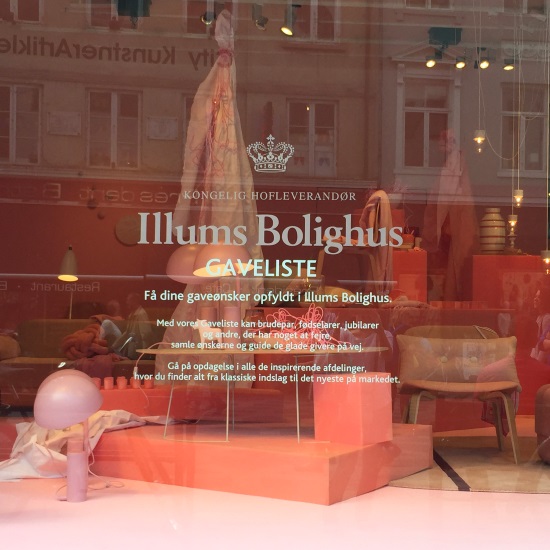 For anyone who loves modern design, the Illums Bolighus department store right on the Stroget (walking street) in central Copenhagen is Mecca. Representing all of the most prominent Danish design brands, including Georg Jensen, Louis Poulsen, Hay, Normann Copenhagen (the list goes on and on…) as well as other notable contemporary European brands, this store is three floors of wonderland. There are sections devoted to fashion accessories, kitchenwares, furniture, lighting, and a small clothing department.
In addition to fine furniture and woodwork, Denmark has a long tradition of ceramic and glass arts. While we there, a contemporary crafts fair was taking place and honestly there were so MANY things to love I simply could not choose a thing to buy. What a problem to have! Fortunately I did not come hone empty handed. I discovered the ceramics studio of Lena Pedersen just down the street from our apartment, and was beguiled by the tonal variety of her chalky, pastel hued vases. I selected several vases in a palette of soft blues from her collection.
While home furnishings seem to have the spotlight in Denmark, exquisitely crafted jewelry and fashion accessories are also not to be missed. Visit the Georg Jensen showroom to get a glimpse of how the royals shop. For the rest of us, there are so many little ateliers, boutiques and studios it's impossible to see them all in one stroll down the Stroget. I especially enjoyed Galerie Tactus, which is a small design collective representing a few select jewelry, textile and leather goods artisans. I swooned for their printed leather clutches, and could not leave without buying one for myself. The sales lady told me that the Duke of Denmark's girlfriend carries one of the same clutches. So I'm feeling a little bit royal now myself!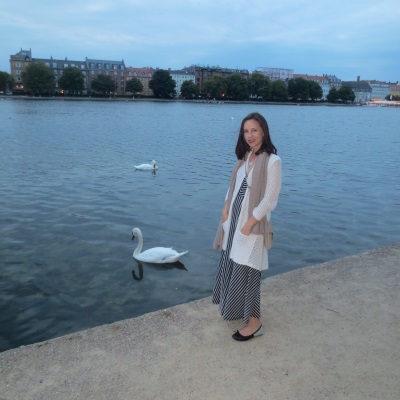 I feel like I could go on for days about the wonders of Denmark's design scene. But this post wouldn't be complete if I didn't also mention that the Danes are also some of the nicest people on the planet. Several times we were offered help by a a kind Danish soul, obviously sensing our confusion as we tried to read a map or find our way around. We were let off the hook by the train conductor for not understanding about punching our ticket first at the platform. We were given a pass when we showed up with the wrong number of ride tickets for the roller coaster at Tivoli. I'm not sure I've traveled anywhere else where I've been treated with such kindness and graciousness. I do hope to return to Denmark again someday, and I don't think I can wait 20 more years for the next visit.
——–
Tamara Leicester is a licensed interior designer and owner of Tamara Heather Interior Design, LLC. She designs casually elegant interiors with an artistic sensibility, often drawing upon the talent of local artists and craftspeople in her work. Dreaming about updating your space? Learn more at tamaraheatherinteriors.com.