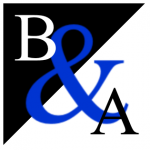 I am excited to wrap up 2015 by sharing some of my favorite before & after images from projects completed and photographed over the past year. Each of these photos represents a transformation in the life or lives of the people living in these spaces. As our families grow, as children mature, as we retire or change jobs, so our homes must evolve to support our changing lives and needs. One of the most gratifying aspects of my work as a designer is the chance to be a part of that transformation in my clients' lives.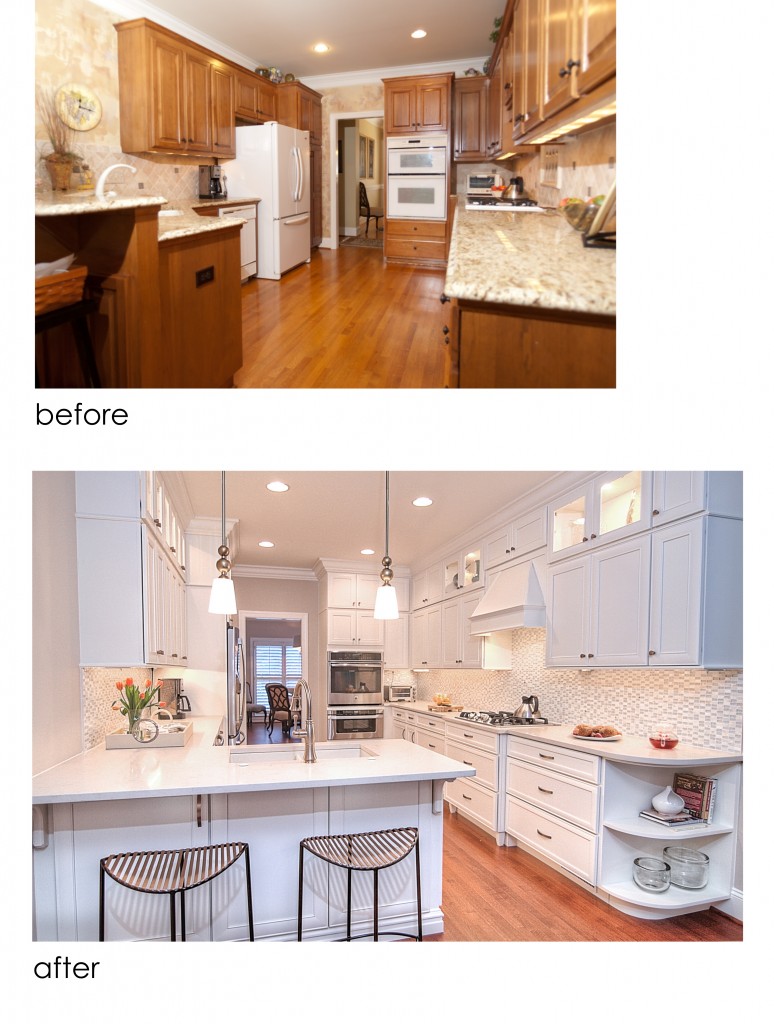 The kitchen renovation shown above was designed for a retired client who was ready to embrace big change. Her children had grown, she had recently become a widow, and her home no longer felt like a place that represented the person she had become. I worked with this client to create a space that more fully expresses her current personal style while providing the functionality and storage she requires day-to-day.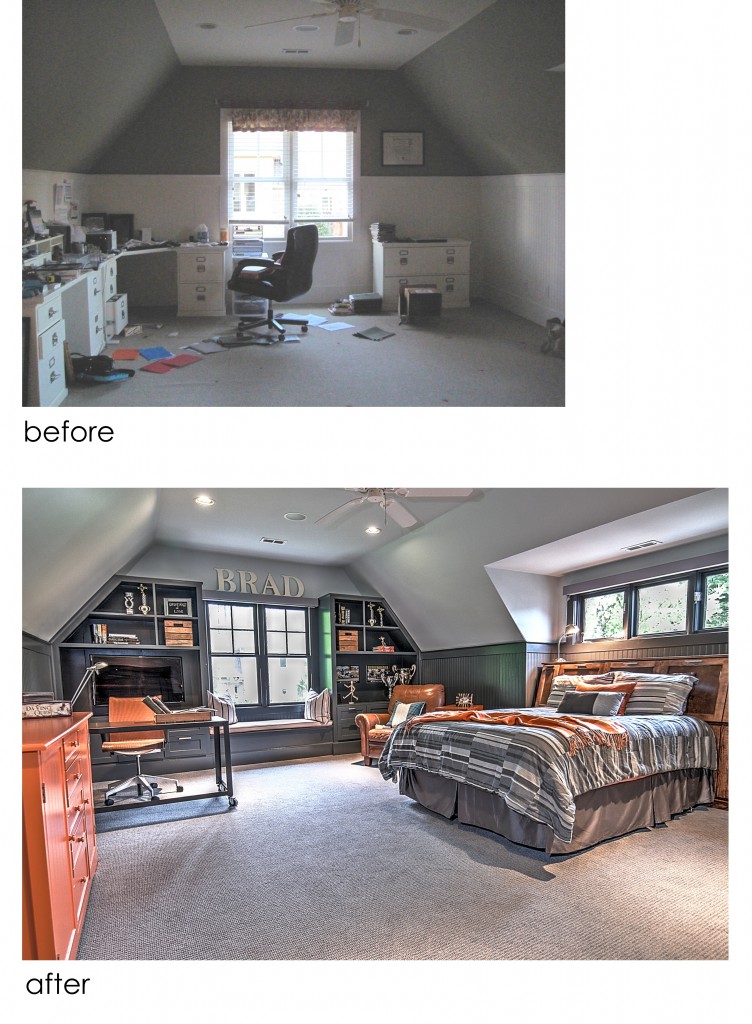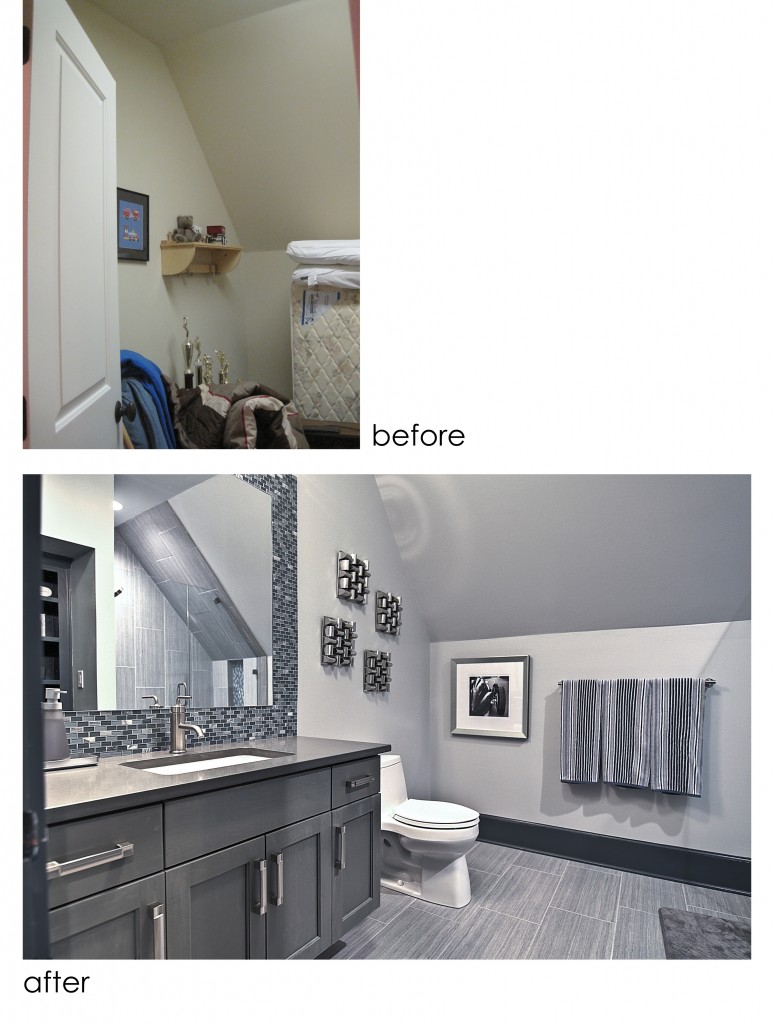 The bedroom and bath above were designed for a family with three boys. Their oldest son had just become a teenager, and he needed a more mature and private space to call his own. The new bath was built out from a large closet, providing much functionality for this busy family.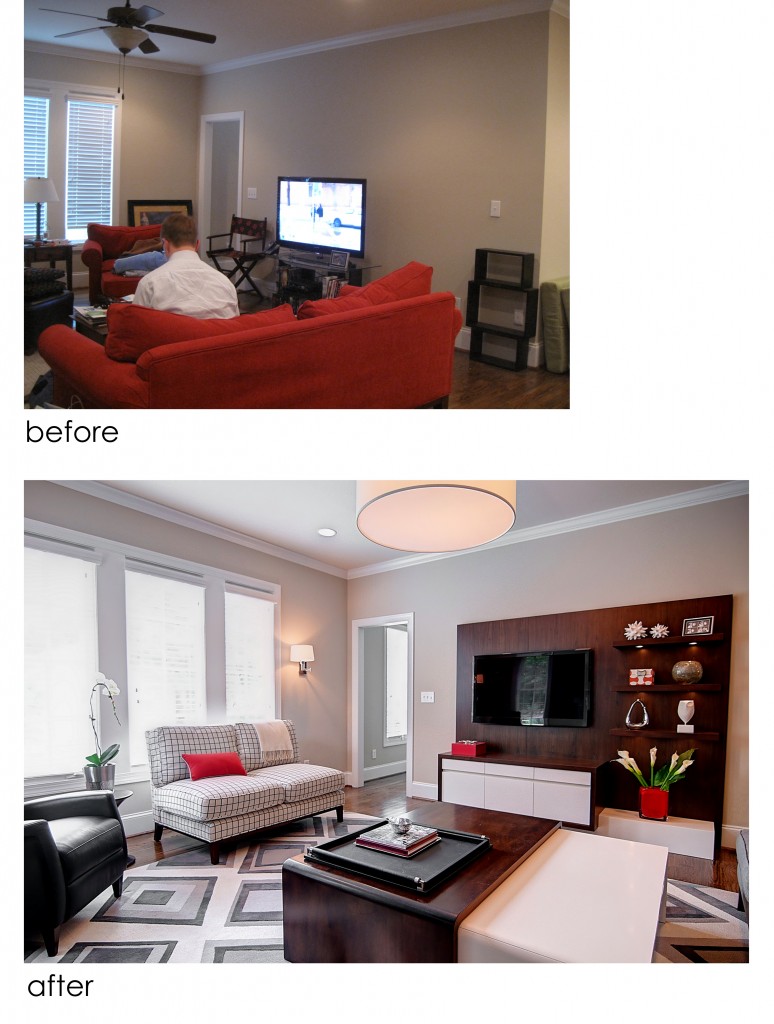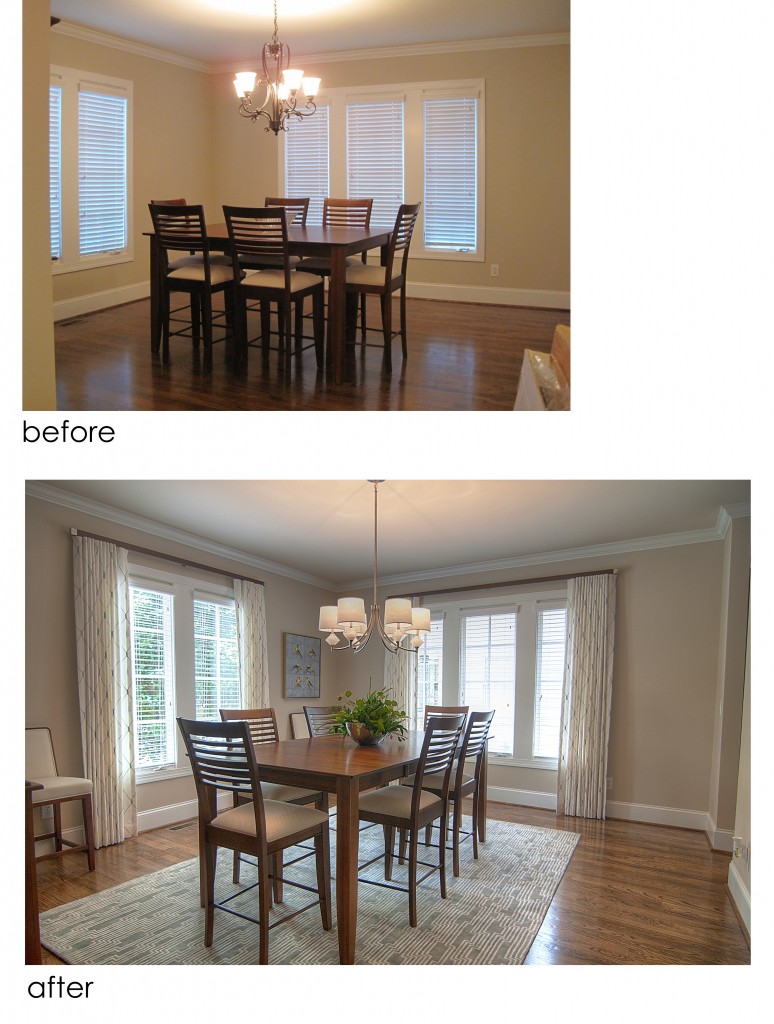 The living and dining room above belong to a young professional couple who was ready to shed their "starter" furniture and create a more polished, finished space that reflects their success and style.
Note: All "after" photos by Stephen Wilfong Photography.
——-
How might your life change in 2016? How might your home evolve to support those changes?
Wishing everyone a very happy new year!
——–
Tamara Leicester is a licensed interior designer and owner of Tamara Heather Interior Design, LLC. She designs casually elegant interiors with an artistic sensibility, often drawing upon the talent of local artists and craftspeople in her work. Dreaming about updating your space? Learn more at tamaraheatherinteriors.com.