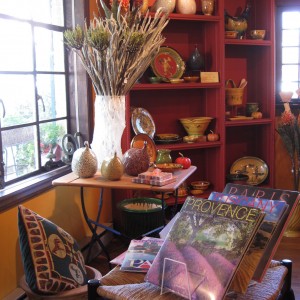 Ah, Provence. The name conjures images of Impressionist masters, fields of lavender and sunflowers, honey hued pottery and elegantly decaying stone estates. If you ever dream of visiting or returning to Provence, but like me must make do for the moment, with a glass of French rose or perhaps a cafe au lait and a croissant from your local Starbuck's patisserie, then I have good news. Tucked into a courtyard, just off the main street in Blowing Rock, you will find a tiny bit of France, brought here by owner and Provence native Danielle de Ville d'Avray Tester. The store is called "de Provence et d'ailleurs", which roughly translated means "from Provence and elsewhere". Inside you'll find French linens, ceramic serving dishes, delicately scented soaps, jewelry, and a selection of new and antique furniture.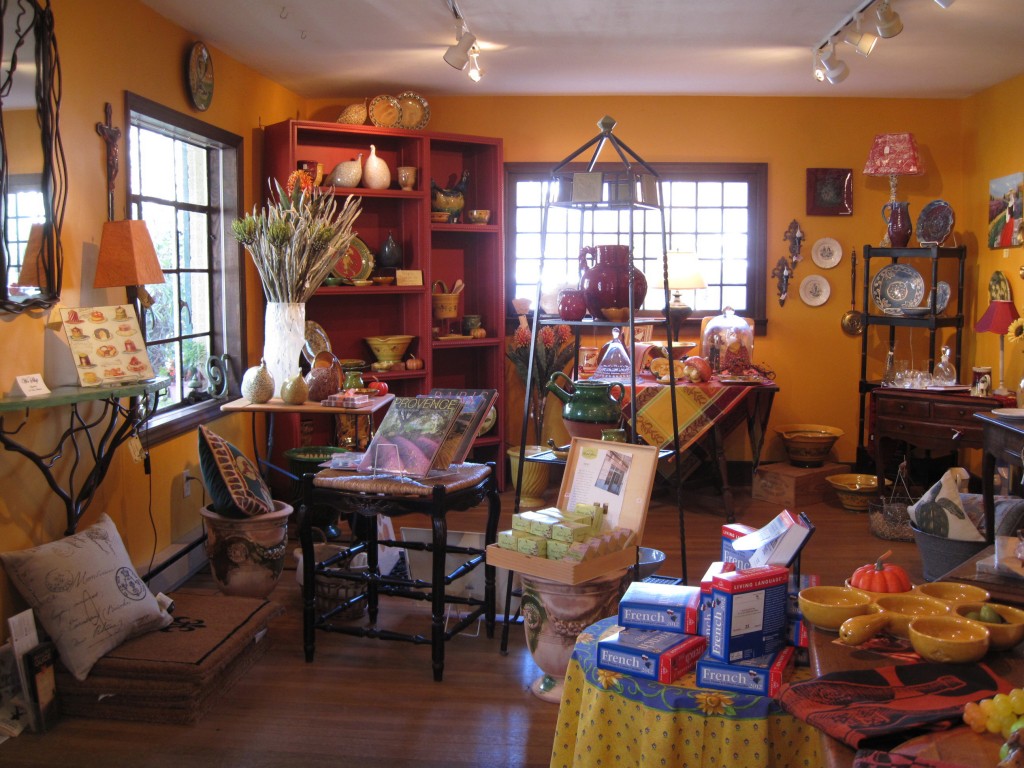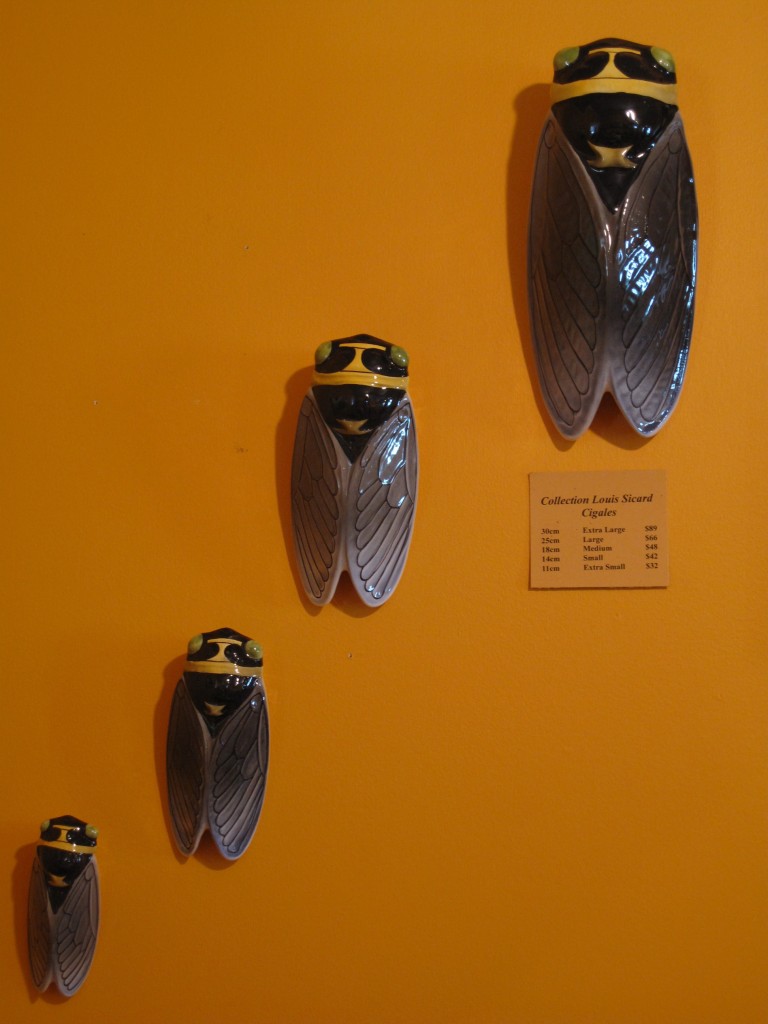 The small shop, painted a Provence-inspired palette of marigold, russet, and sage is housed in a charming old house with arched doorways and creaking floorboards. It's a delight to explore, and even more delightful is Danielle herself. A friend and I spent some time chatting with the store owner, who shared about her upbringing in the south of France, the inspiration for her shop. "I wanted to be surrounded by the things from my childhood," she explained. She showed us reprinted posters of Tintin and Babar (beloved by French children), hard-to-find French music CD's, and she described the painstaking workmanship employed in making authentic Lagioule knives. All products in Danielle's store are sourced during her regular trips to France.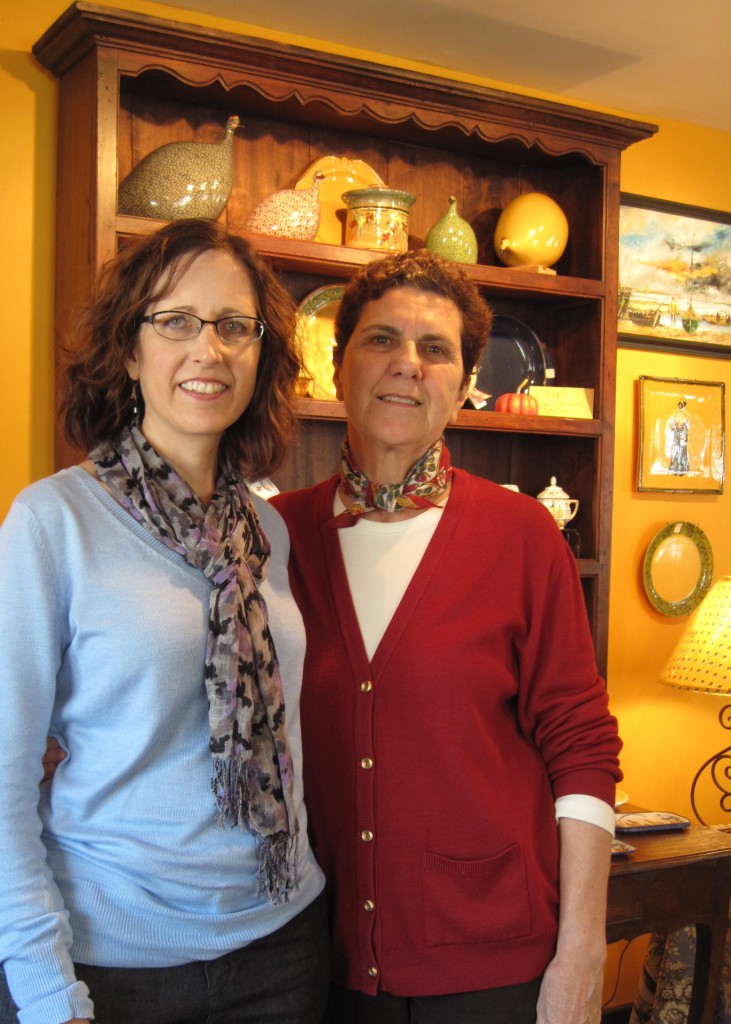 To bring a little French style into your home, pay a visit to de Provence et d'ailleurs. The store is open Monday-Saturday 10-5.