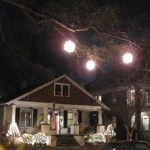 Last year I wrote a guest post for SavorNC magazine about the lighted Christmas ball project in my neighborhood. To summarize, our community came together to create these beautiful decorations as part of a fundraising effort for a local charity. This is the third year now that we're enjoying the serene, lovely effects of the lighted balls suspended high along the streets of Plaza Midwood here in Charlotte. The blog post generated so much positive feedback, comments and questions that I've decided to re-post an adapted version here this year. What's been fantastic is seeing the idea spread to other communities. In fact, my husband's family in Boston recently implemented the tradition! If you're interested in learning how to make the light balls, I've included step-by-step instructions in this post, along with a few additional details based on the many questions I've received over the past year.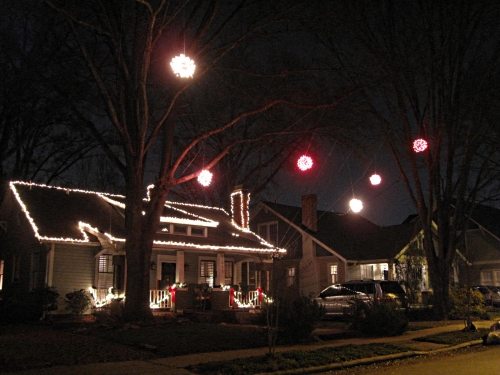 How to make Christmas light balls: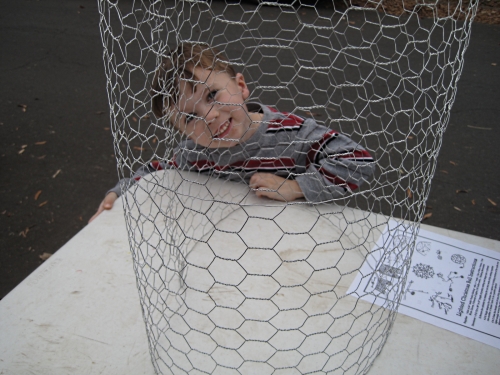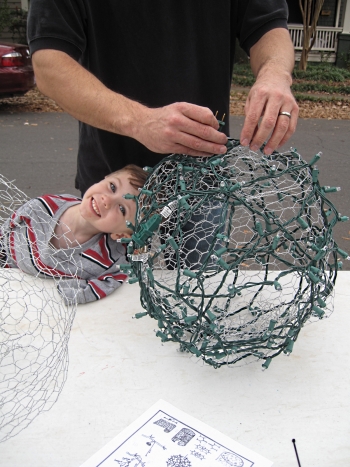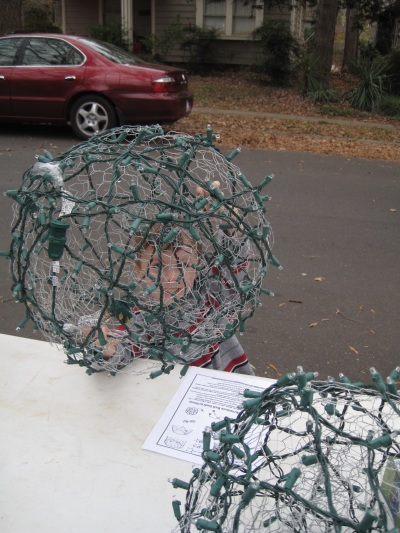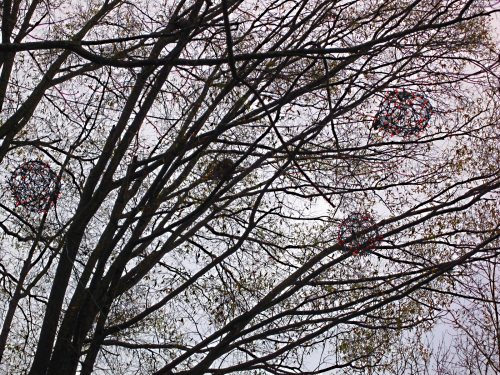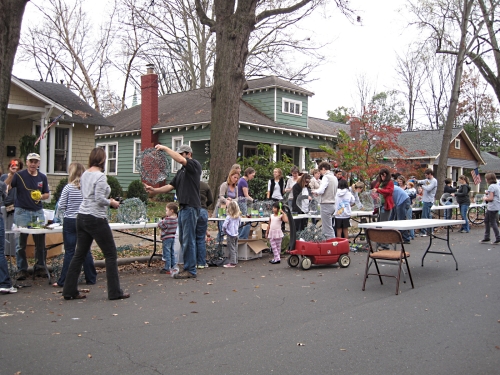 The lights turn the neighborhood into a magical place at night: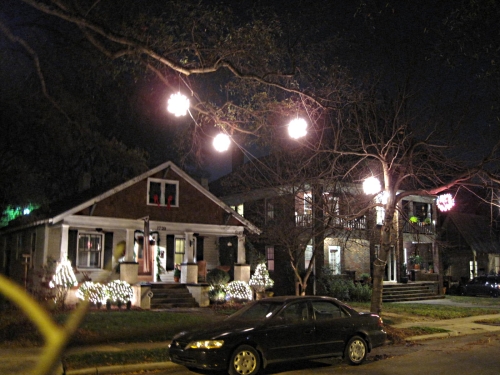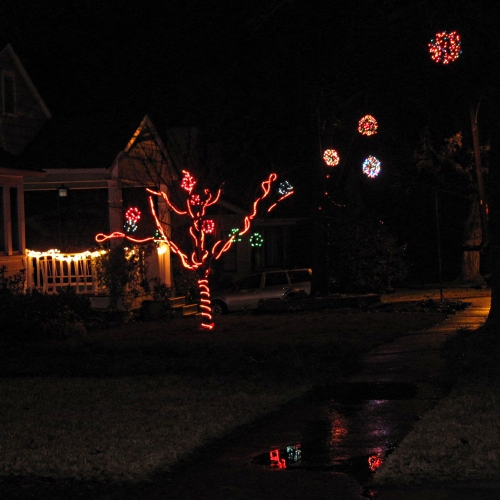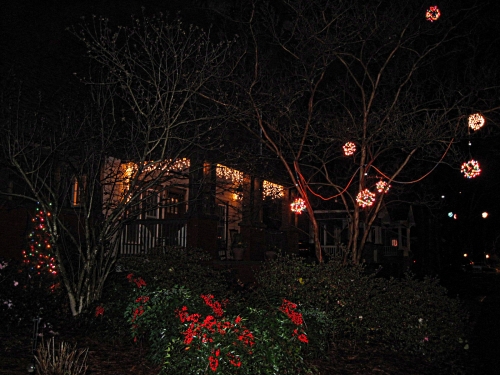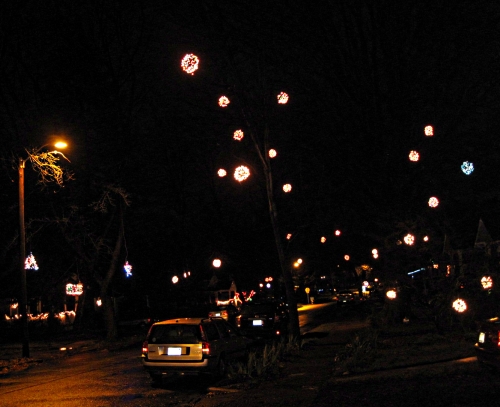 Wishing everyone a joyful holiday and a new year filled with peace and beauty.
———-
Tamara Leicester is a licensed interior designer and owner of Tamara Heather Interior Design, LLC. She designs casually elegant interiors with an artistic sensibility, often drawing upon the talent of local artists and craftspeople in her work. Dreaming about updating your space? Learn more at tamaraheatherinteriors.com.